>>> Sauvignon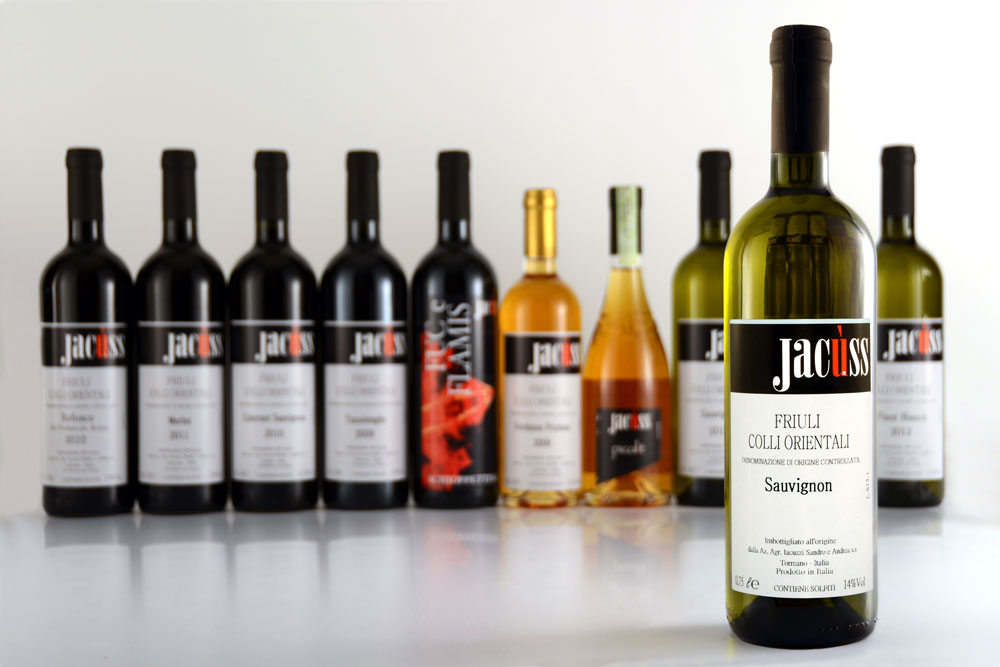 Variety of grapes: Sauvignon 100%
Vineyards location: (Municipality of Torreano – Colli Orientali del Friuli)
Growing method: Guyot, 4.700-5.000 ceppi/ha, vigneti piantati dal 1974 al 2009.
Yield/hectar: 55 qli/ha
Vinification techniques: By hand, in crates, at full maturity. Grapes softly destemmed and crushed. Fermentation achieved at constant temperature of 16°-18°C.
Ageing: The wine is left on its yeasts until bottling.
Characteristics: Gentle aromatic scent reminiscent of the elderberry, the yellow pepper, tropical fruits, the pink grapefruit. Full and persistent on the palate, with complex and intense varietal sensations and long lasting aftertaste.
Alcohol content of wine: 13,18 %Vol
Total acidity: 7,1 g/l
Bottle: Green glass from lt. 0.75
Gastronomic combinations: It is excellent as an aperitif, goes well with asparagus, vegetable soups, vegetables and passed to the marinated fish and seafood starters, even with the sauce.
Serving temperature: 10° - 12°C.
Download datasheet

:

02_SAUVIGNON_EN.pdf