>>> Pinot bianco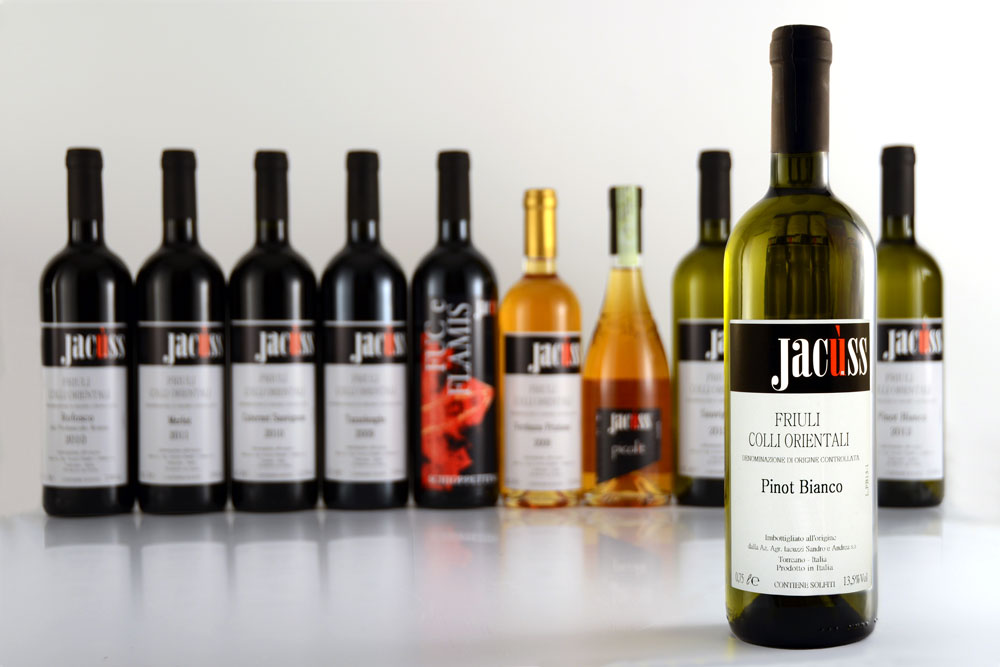 Grape variety: Pinot Bianco 100%
Production Area: (Municipality of Torreano – Colli Orientali del Friuli).
Particular microclimate with high thermal excursions, constantly ventilated by the wind channelled by the pre-alpine valleys.
Growing System: Guyot trained. Vineyard managed with low ecological impact, with frequent manual interventions and without chemical weeding. Traditional Friuli single inverted and French Guyot with a plant density of 4,000 - 4,500 vines per hectare, vineyards planted from 1973 to 1980.
Average Yeld: 55 qli/h.
Winemaking Method: By hand, in crates, at full maturity. Soft pressing, must clarification by static sedimentation, fermentation at constant temperature of 16°-18°
Fining: Malolactic fermentation and ageing in oak barrels for 20% of grape must, assembled, bottling, fining in reclined bottles at constant temperature.
Characteristics, sensations: It has a golden, brilliant straw-yellow color with greenish reflexes, pleasant aroma reminiscent of bread crust,lightly spiced with light hints of hardwood. Its aroma is intense, very persistent, and pleasantly fruity. Its taste is dry, velvety, well-orchestrated and very persistent. It is paired with traditional Friuli first courses, sautés and seafood soups. The scents of vanilla alternate with spicy notes, for a full and austere palate, without compromises. A wine that impresses for its outstanding finesse and a distinction already reflected in the shape of the bunch with its small berries sporting characteristic black dots. Pinot Bianco grown in the hills of Friuli is noted for its elegance and longevity.
Type of bottle: Green glass 0,75 cl.
Indicative Values: Total acidity 6.2 g/L; alcohol 13.08% by vol.
Serving Suggestions : This wine pairs well with fish, risottos, velouté sauces, consommés, egg or fish-based dishes, salmon, lean starters.
Serving temperature: 10° - 12°C.
Download datasheet

:

01_PINOT BIANCO_EN.pdf