>>> Friulano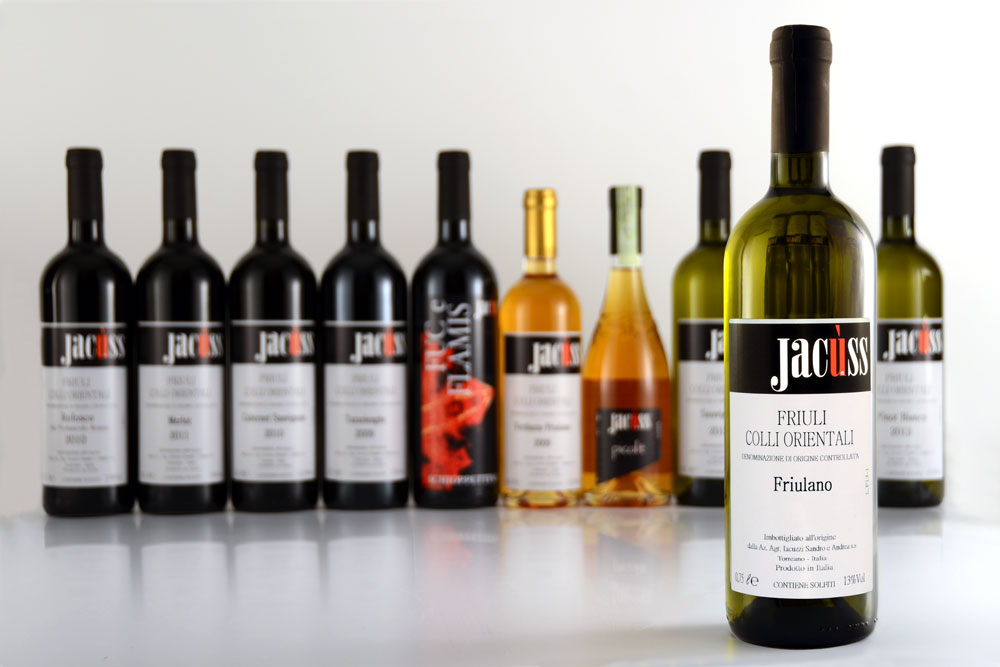 Variety of grapes: Friulano 100%
Vineyards location: (Municipality of Torreano – Colli Orientali del Friuli).
Growing method: Guyot, 5.000-5.500 plants/ha, vineyard planted from 1970 to 2009.
Yield/hectar: 55 quintals
Vinification techniques: By hand, in crates, at full maturity. Grapes softly destemmed and crushed. Fermentation achieved at constant temperature of 16°-18°C.
Ageing and fining: The wine is left on its yeasts until bottling.
Characteristics: Pale yellow with greenish reflections, intense bouquet reminiscent of wild flowers, with almond aroma. Sweet, rich, spicy, with strong varietal characteristics; hints of citrus fruits, almond, walnut, exotic fruits and of white-fleshed peach, Sage and white pepper.
Alcohol content of wine: 13 %Vol
Total acidity: 4,4 g/l
Bottle: Green glass from lt. 0.75
Gastronomic combinations: Aperitifs wine, excellent withdelicate appetizers, pasta and soups. Ideal pairing with ham prosciutto di San Daniele. The soft trickle of food fattiness is readily opposed by the minerality of this wine. Delightful his vocation on plants, in particular the meeting with asparagus and spring herbs: nettle, hops, silene ... perfect in rice dishes and omelettes. The Friulano goes very well with shellfish: cicadas, shrimp, prawns and lobsters.
Serving temperature: 10° - 12°C.
Download datasheet

:

03_FRIULANO_EN.pdf