>>> Forment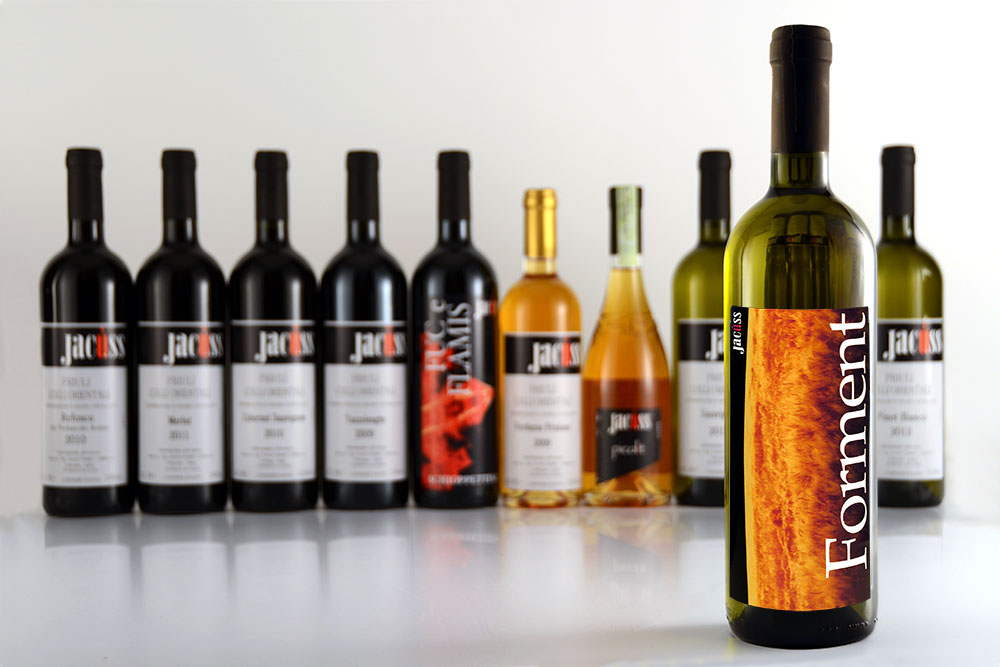 Vineyards location: Torreano (UD)
Growing method: Guyot, 4.500-5.000 plants/ha, average age of the vines: 25-30 years.
Vinification techniques: Wine made from white grape, fermented with indigenous yeasts, for 8 months.
Ageing and fining: The wine is bottled without filtration, to maintain the full integrity.
Characteristics: Pale yellow with slight palescence, intense bouquet reminiscent of wild flowers, with almond aroma.
Alcohol content of wine: 12,5 %Vol
Total acidity: 5,10 g/l
Bottle: Green glass from lt. 0.75
Gastronomic combinations: Aperitifs and meditation wine.
It brings back memories of the old flavor of the good glass of wine to welcome friends, then accompany any appetizer or first course of the Friulian cuisine.
Serving temperature: 10° - 12°C.
Download datasheet

:

12_FORMENT_EN.pdf