>>> Refosco

dal peduncolo rosso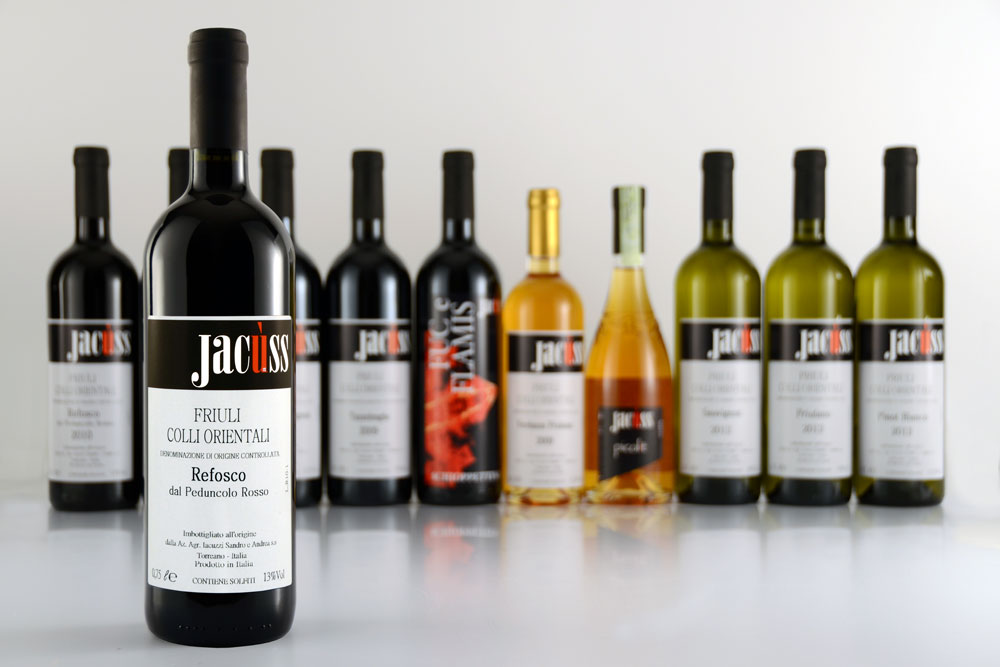 Variety of grapes: Refosco dal peduncolo rosso 100%
Vineyards location: Torreano (UD)
Growing method: Guyot, 5.000-5.500 plants/ha, vineyard planted from 1997 al 2009.
Yield/hectar: 55 quintals
Vinification techniques: By hand, in crates, at full maturity. Grapes softly destemmed and crushed. Fermentation achieved at constant temperature of 26°-28°C. Maceration on skins for 15-20 days.
Ageing and fining: All the wine is left to refine in barrels of 225 and 500 litres of massive oak, for 18 months, when will be assembled. After 6 months from the assembly start the bottling. Refining in bottle for 6 months and finally proceeds to commercialization.
Characteristics: Garnet red colour with violet reflections. Its aroma is perceived like a red fruit salad (blueberries, black currants, BlackBerry, plum) enriched by noble notes of spices, leather, vanilla and cocoa. Strong taste, slightly tannic and pleasantly bitterish. On the palate slightly extends itself recalling olfactory notes with a warm and inviting feeling, slightly tannic and deep, features of this native grape, decisive and without compromise.
Alcohol content of wine: 13 %Vol
Total acidity: 5,0 g/l
Bottle: Green glass from lt. 0.75
Gastronomic combinations: Wine for 'fatty' meats and pork dishes, sauces, bushmeat and medium-aged cheeses. Ideal companion for traditional cuisine of Friuli, "musetto" and "brovada", pork knuckle, roasts and the classic bean soup.
Serving temperature: 18° - 20°C.
Download datasheet:

05_REFOSCO_EN.pdf