>>> Merlot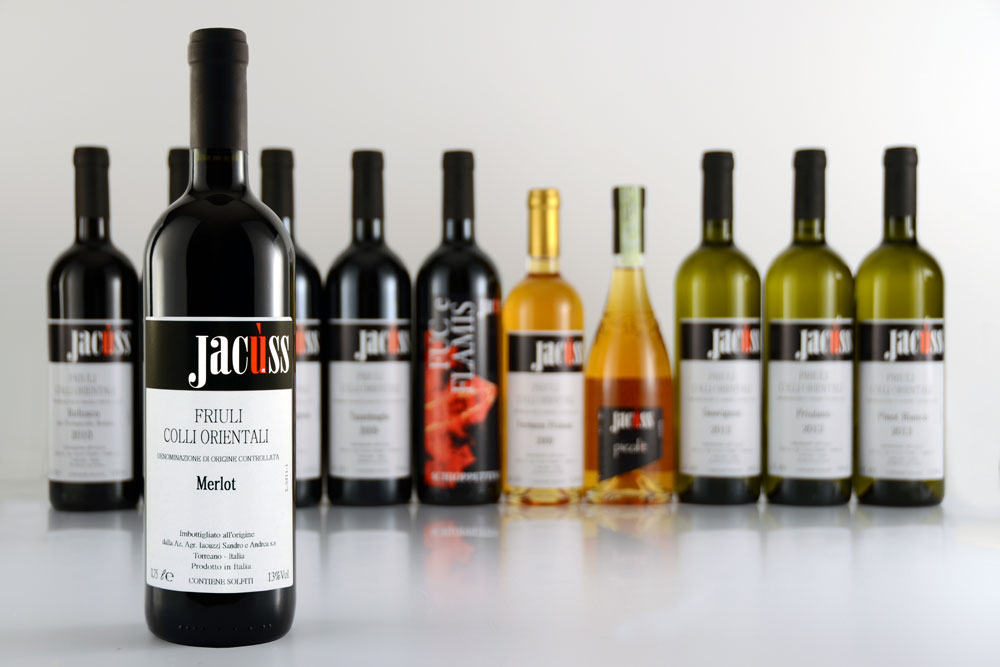 Variety of grapes: Merlot 100%
Vineyards location: Torreano (UD)
Growing method: Guyot, 5.000-5.500 plants/ha, vineyard planted from 1972 to 1990.
Yield/hectar: 55 quintals
Vinification techniques: By hand, in crates, at full maturity. Grapes softly destemmed and crushed. Fermentation achieved at constant temperature of 26°-28°C. Maceration on skins for 15-20 days.
Ageing and fining: The 50% of the wine is matured in tanks, the rest refining in barrels of oak of 500 litres, after 18 months the two masses are assembled. After other 6 months from the assembly are bottled. Last, refining in bottle for 6 months before marketing.
Characteristics: Ruby red with garnet hues and hints of cherry and ripe cherry, has a fruity bouquet reminiscent of raspberry, cranberry, liquorice and spices; the scent has herbaceous notes. The taste is soft, full-bodied, persistent.
Alcohol content of wine: 13 %Vol
Total acidity: 5 g/l
Bottle: Green glass of lt. 0.75
Gastronomic combinations: This wine goes well with red meat, such as roast-beef, boiled, roasts, semi-seasoned cheese, poultry and rabbit stew. Also great with thick soups with bacon or sausage, from pasta or barley and beans with ham hock and jota; farmyard animals in wet (rabbit, Guinea Hen, hen, goose) or boiled. Well matched to boreto fish and the Bluefish, also with fish soups in red and a little spicy. Try with stewed eel.
Serving temperature: 18° - 20°C.
Download datasheet

:

04_MERLOT_EN.pdf