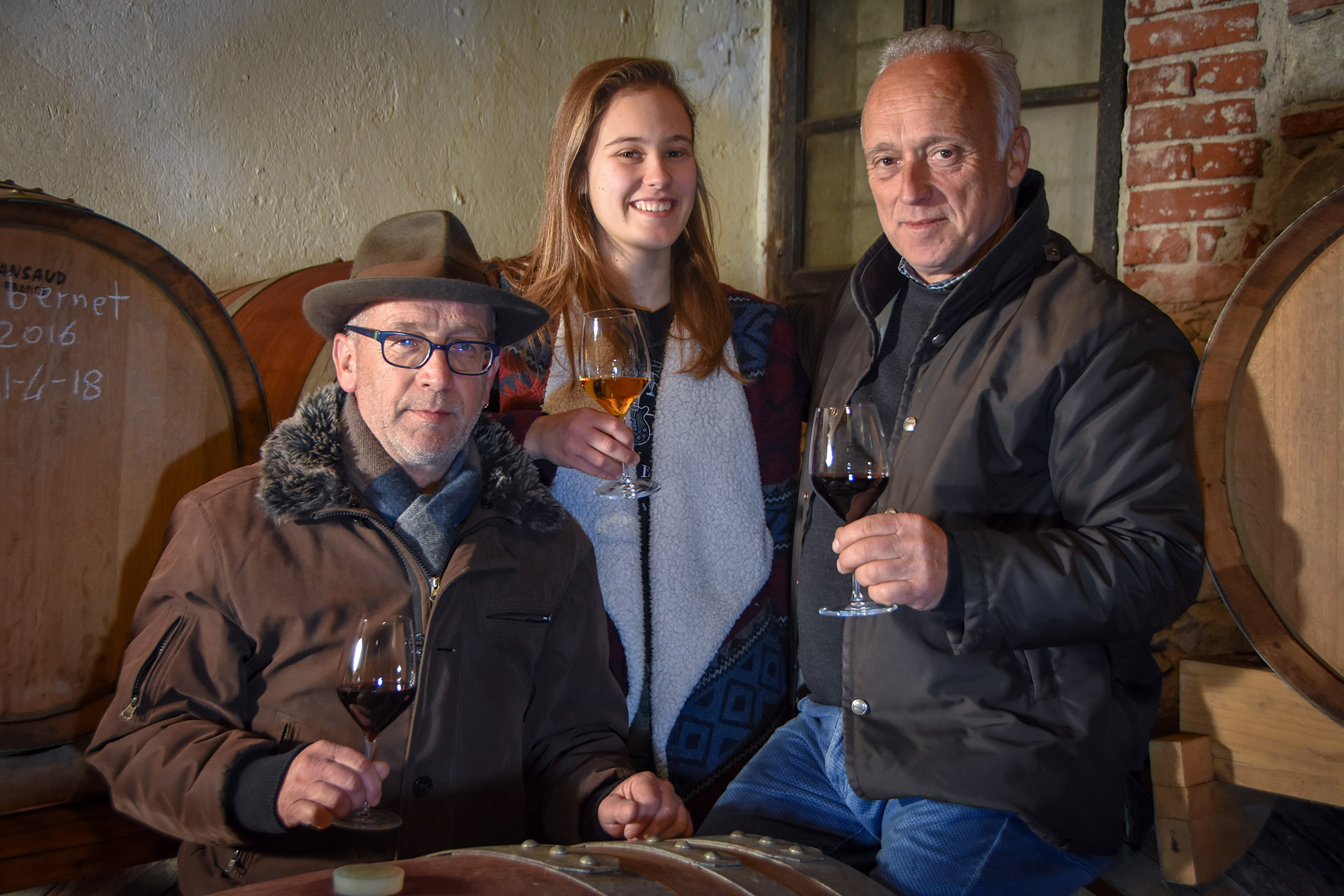 The Jacùss vinery of Sandro & Andrea brothers is a relaxing atmosphere place of Torreano, hills of Colli Orientali del Friuli, where, in the subsoil, the famous stone Pietra Piasentina reigns.
" Jacùss was born in 1990 when we decided to abandon mixed agriculture and focus exclusively on cultivating vines. We started producing small quantities for the national and European market but we gradually became one of the main market players. We brought our wine production to the most important international wine events obtaining a great success. This way we contributed to the success of the Made in Italy production. Our history is filled with experiences handed down for generations that together with modern technology and skills are the main ingredients of high-quality wines, passion shared now also by Marta, who, with her smile, is adding a touch of freshness to our company ."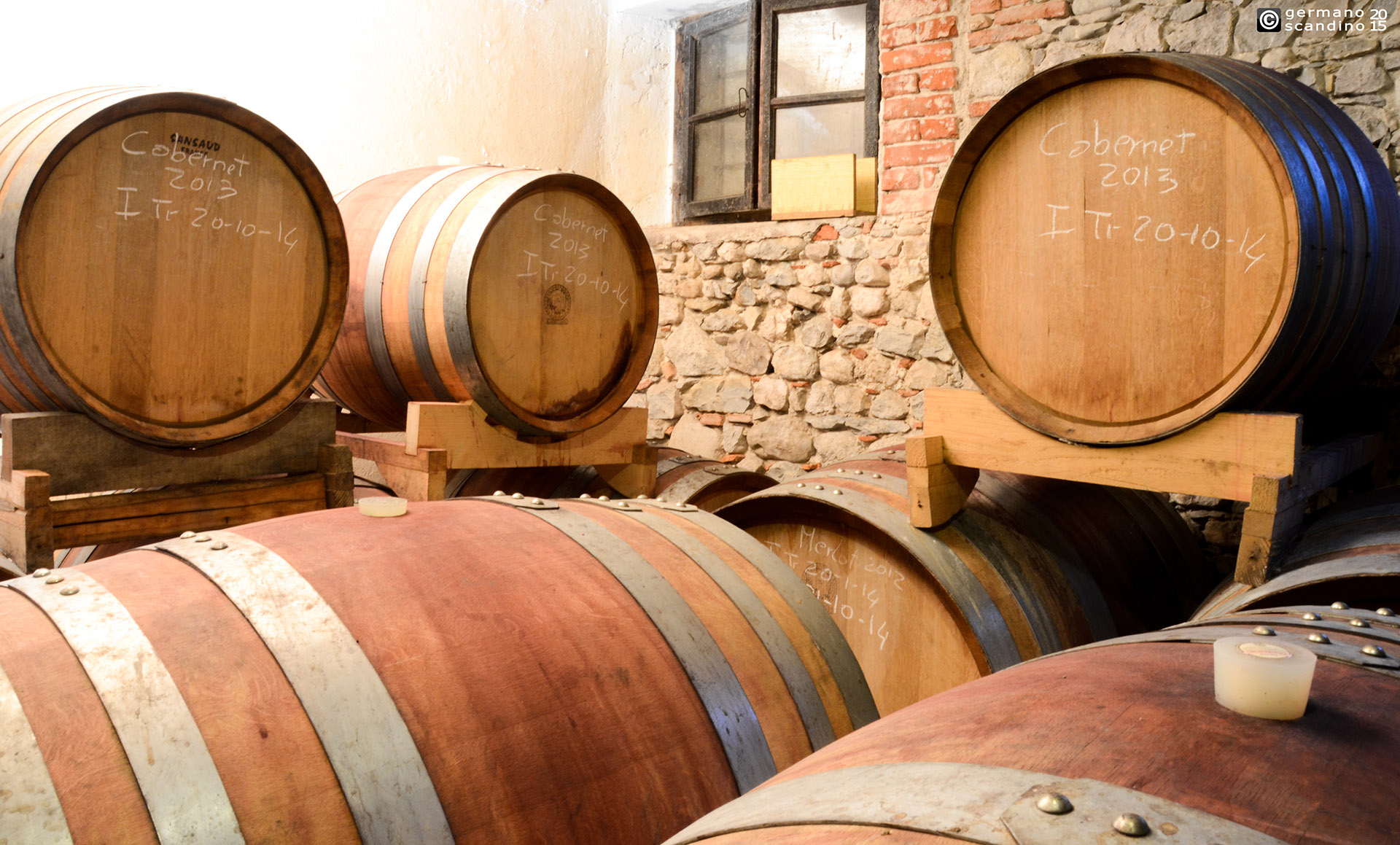 We intend to keep the wine-growing it that way. Torreano, has alluvial soils with Piasentina stone underground, a land extraordinarily devoted to wine-growing, to produce great wines. The work in the vineyard is a heavy work, but compensated by the quality of the grapes that you can get. 50/60 quintals of grapes per hectare, some vintages also much less, and a number of vine-stocks of about 3700/5000 related to the variety. This is the realm of autochthonous vines: Friulano, Tazzelenghe, Refosco dal Peduncolo rosso, Schioppettino, Verduzzo and ' his Majesty ' the Picolit. At "Jacuss" are handled with the greatest care international varieties too: Pinot Blanc, Sauvignon, Cabernet-Sauvignon and Merlot.
We invite you all to join us and visit the small gallery of corkscrews of more than 100 different openers, a trace of history on this tool, born in England a couple of centuries ago. The attic of our house, used as a loft, where the small bunches of Picolìt dry, giving rise to 400-500 bottles/year of this special wine of the highest quality. In conclusion: around 50,000 bottles/year, for 11 different labels produced with absolute passion. Winemaking, even if supported with all the newest technological improvements, remains strictly traditional.